Last project, for the Littoral Agency.
The idea was to create a simple and effective poster for a new real estate project. And the idea being to be able to decline the visual on flyers in the format 10x21cm.
One of the most important things was also to stand out from what is usually done. Being able to give depth, a soul to this visual so that people are wondering and want to come and ask questions about the project.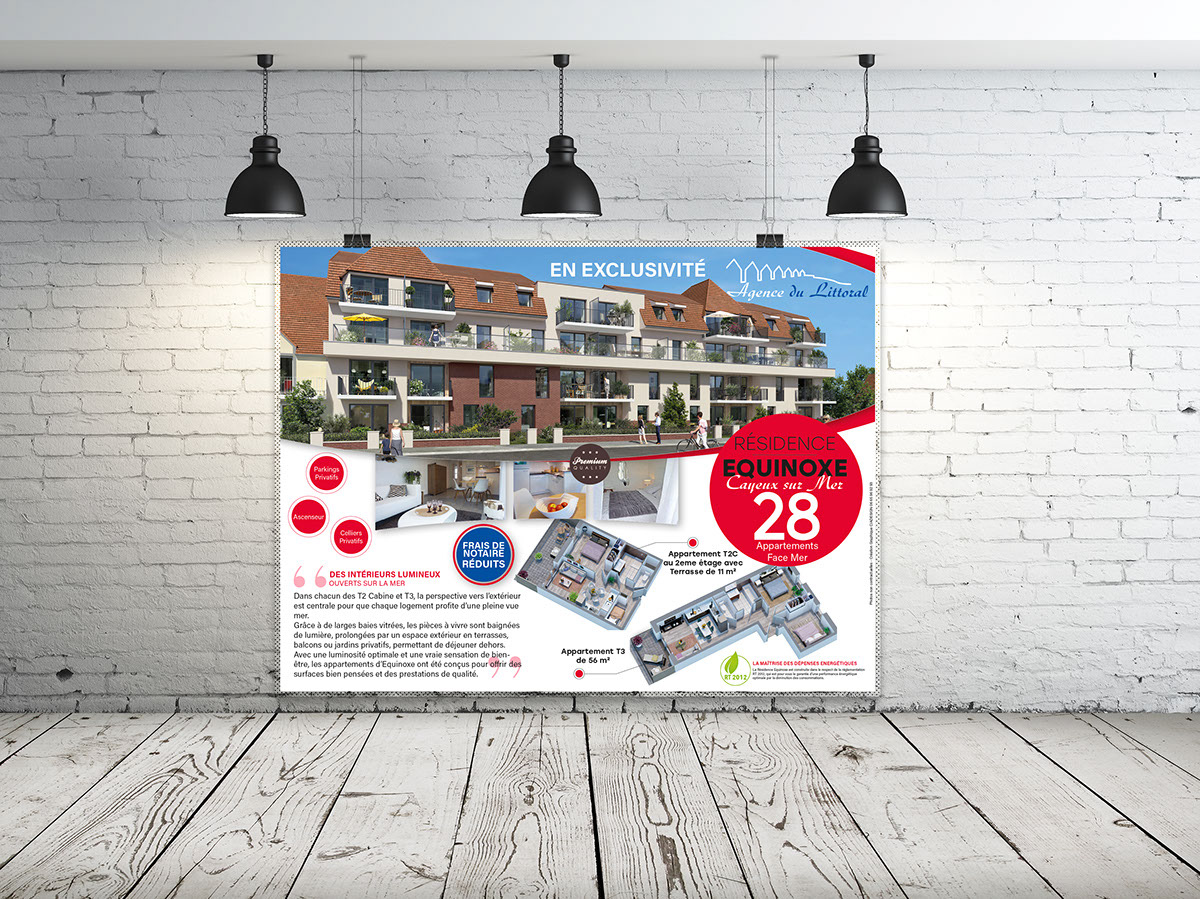 The poster is a poster of 120 cm by 160 cm realized at the 1/4 scale in Indesign.