This a personnal project made with Adobe dimension only and some Adobe stock elements.
A mix between Viking Battle Axe and tribute to Terminator with this black skull shown the very first Terminator.
The battle axe, the bullets like the skull ans Sun glasses come from Adobe Stock and the ring from archive 3D. After it was texture time and playing with normal and all the texture tuning.
The light from the top is made with 2 elements directly in dimension like the glow texture. With that i can made what i want with it and put lights where i want !!!
Maybe i'll show you my tips ;)
Have a look, comment and stay tuned to see all the project. Renders are so long !
When my mind is on fire !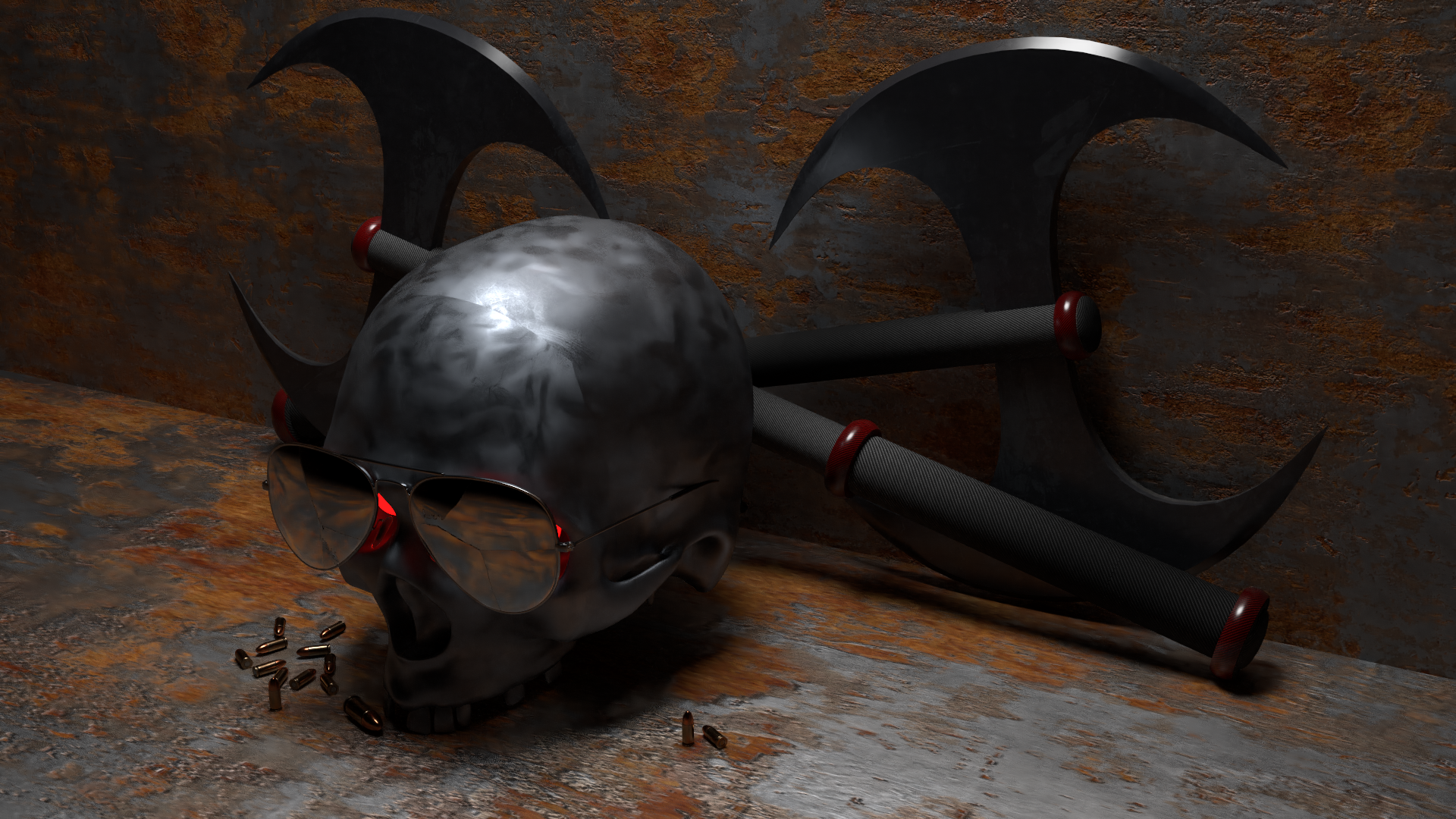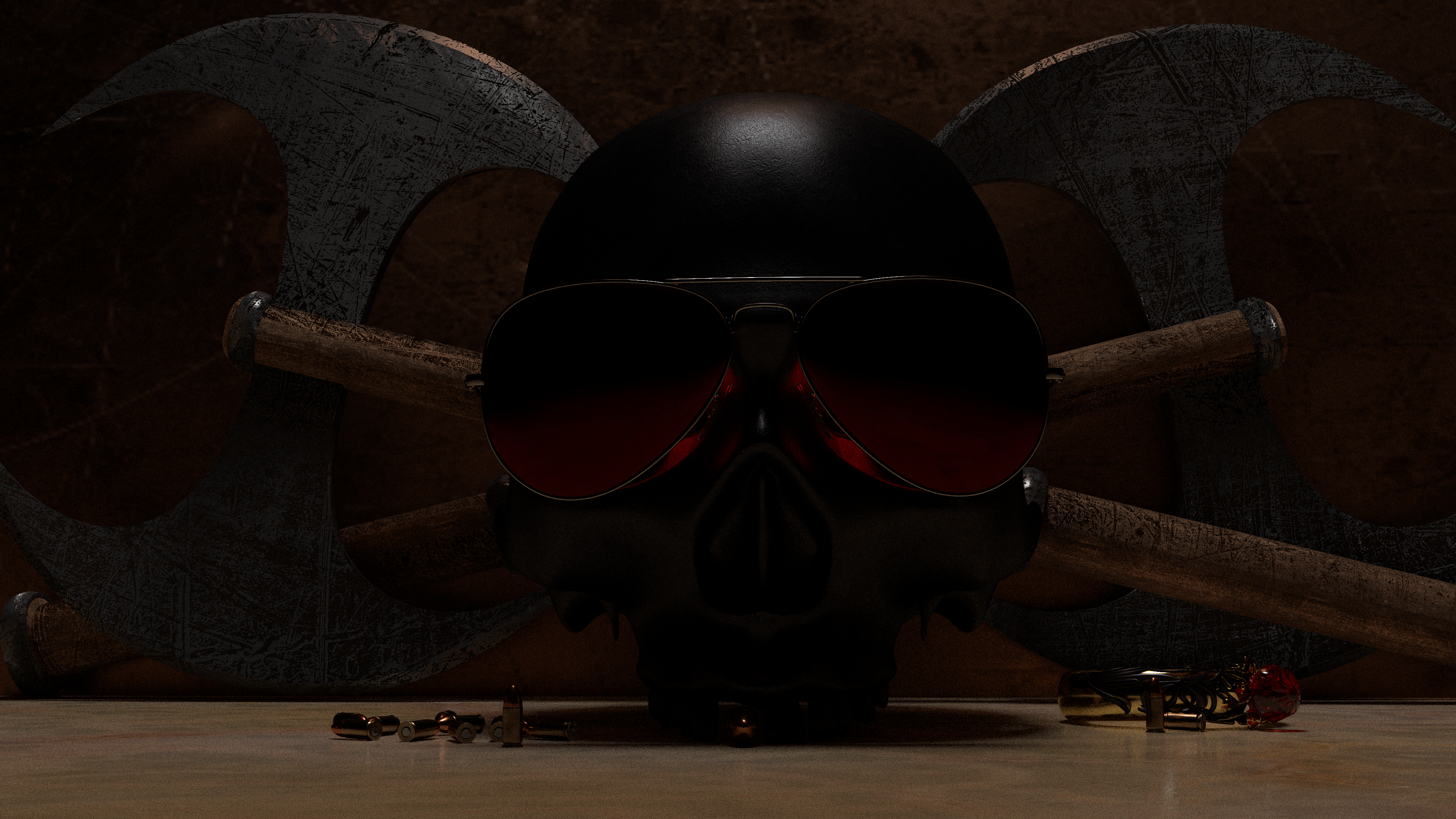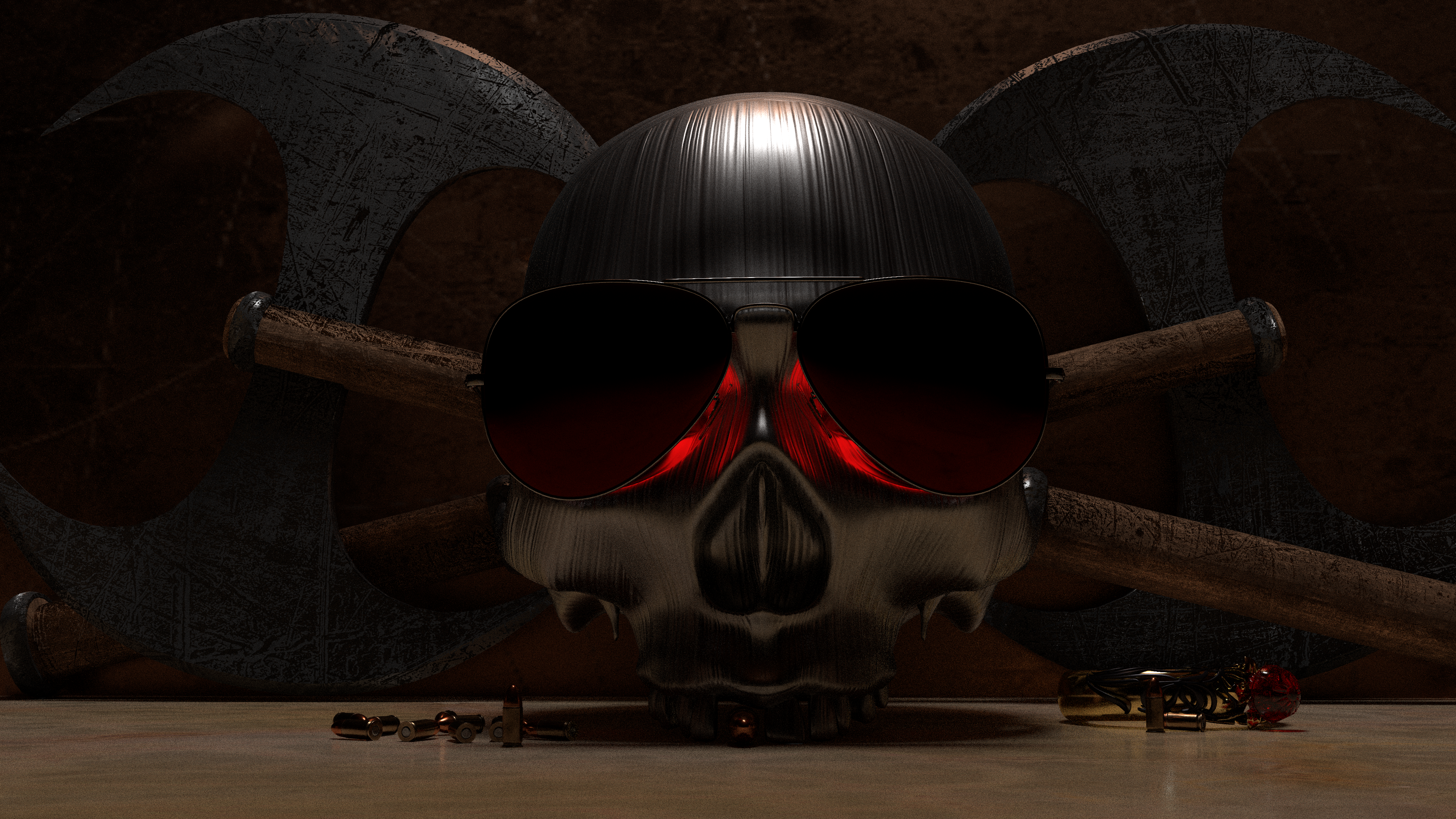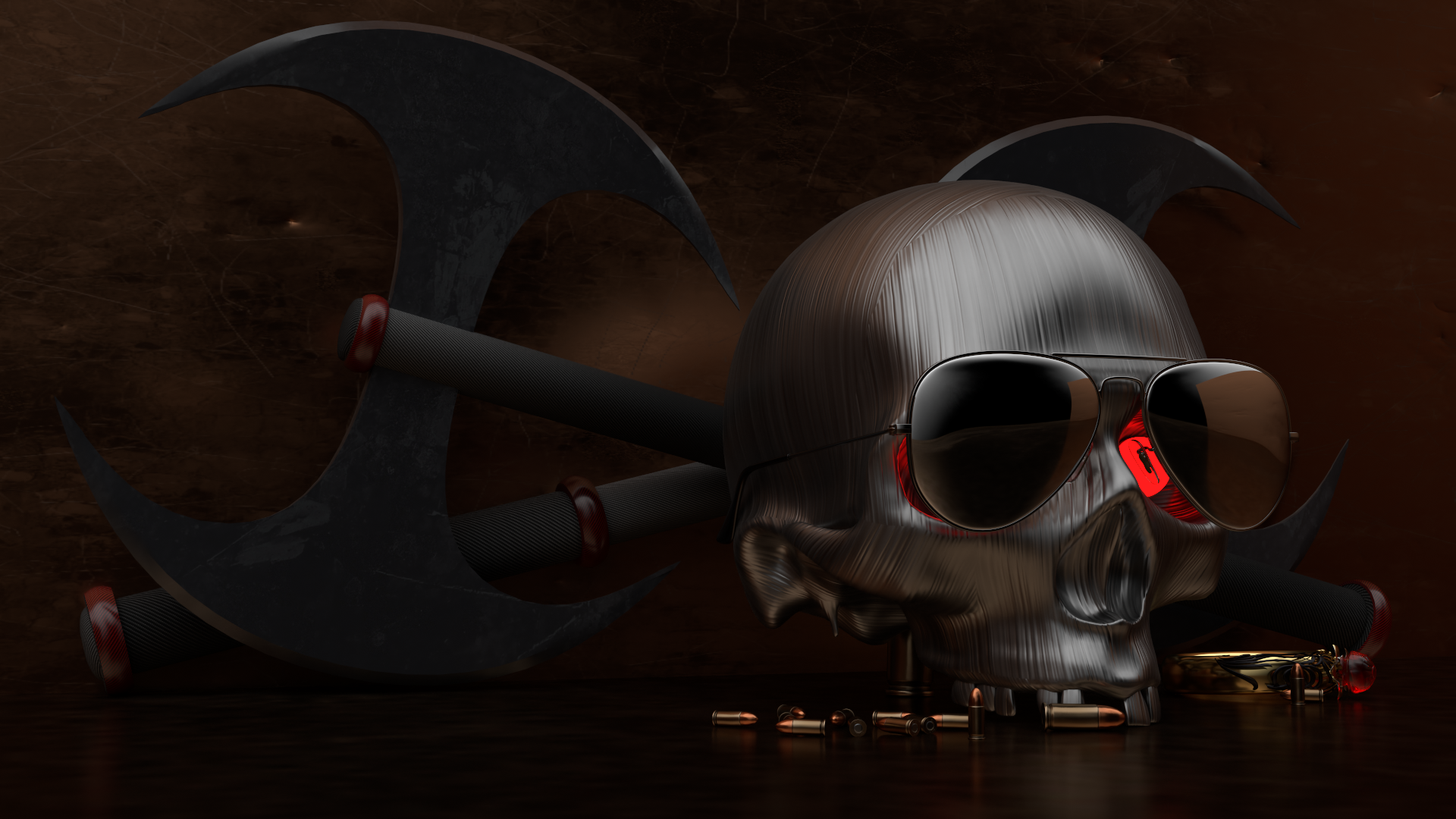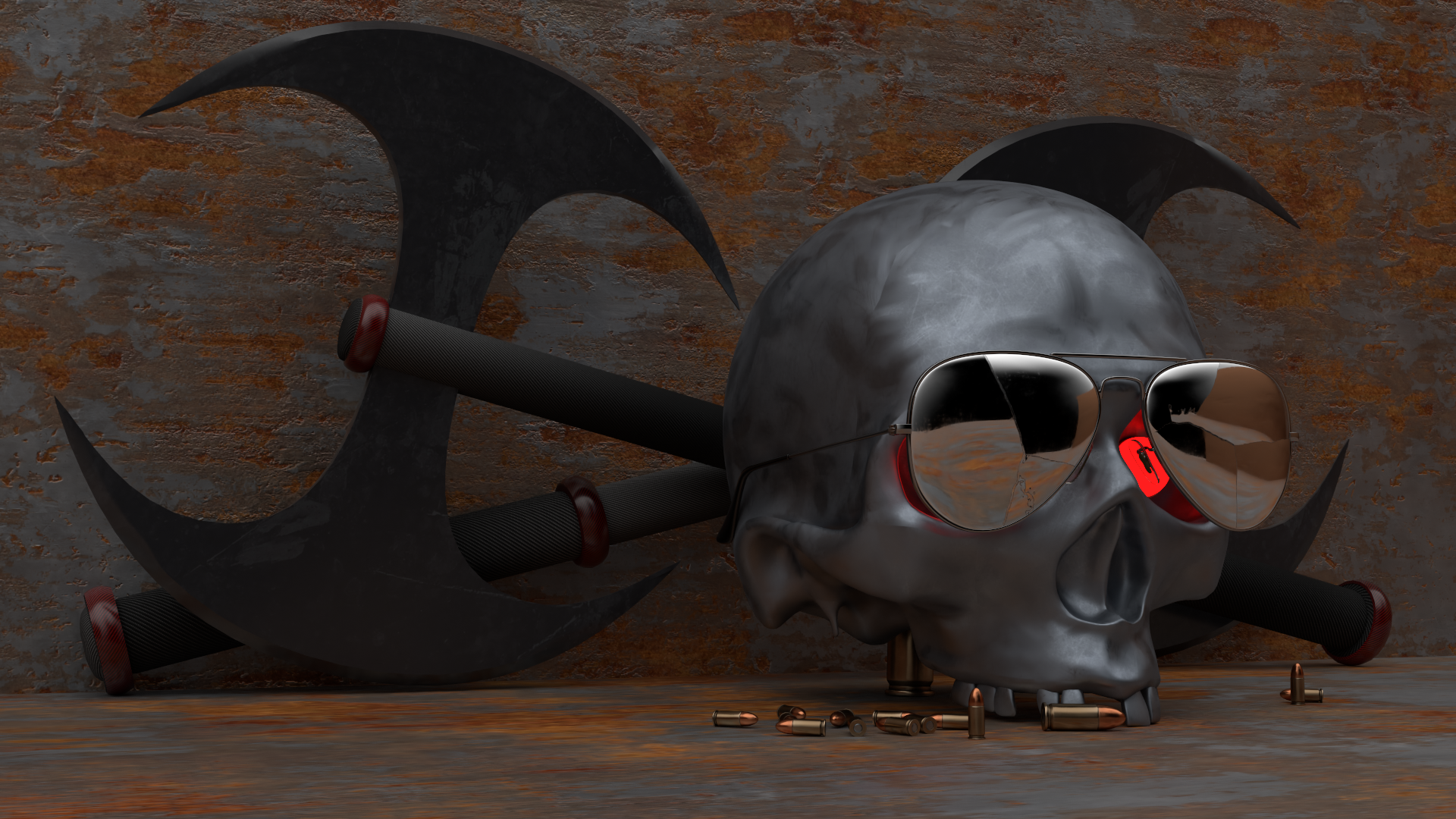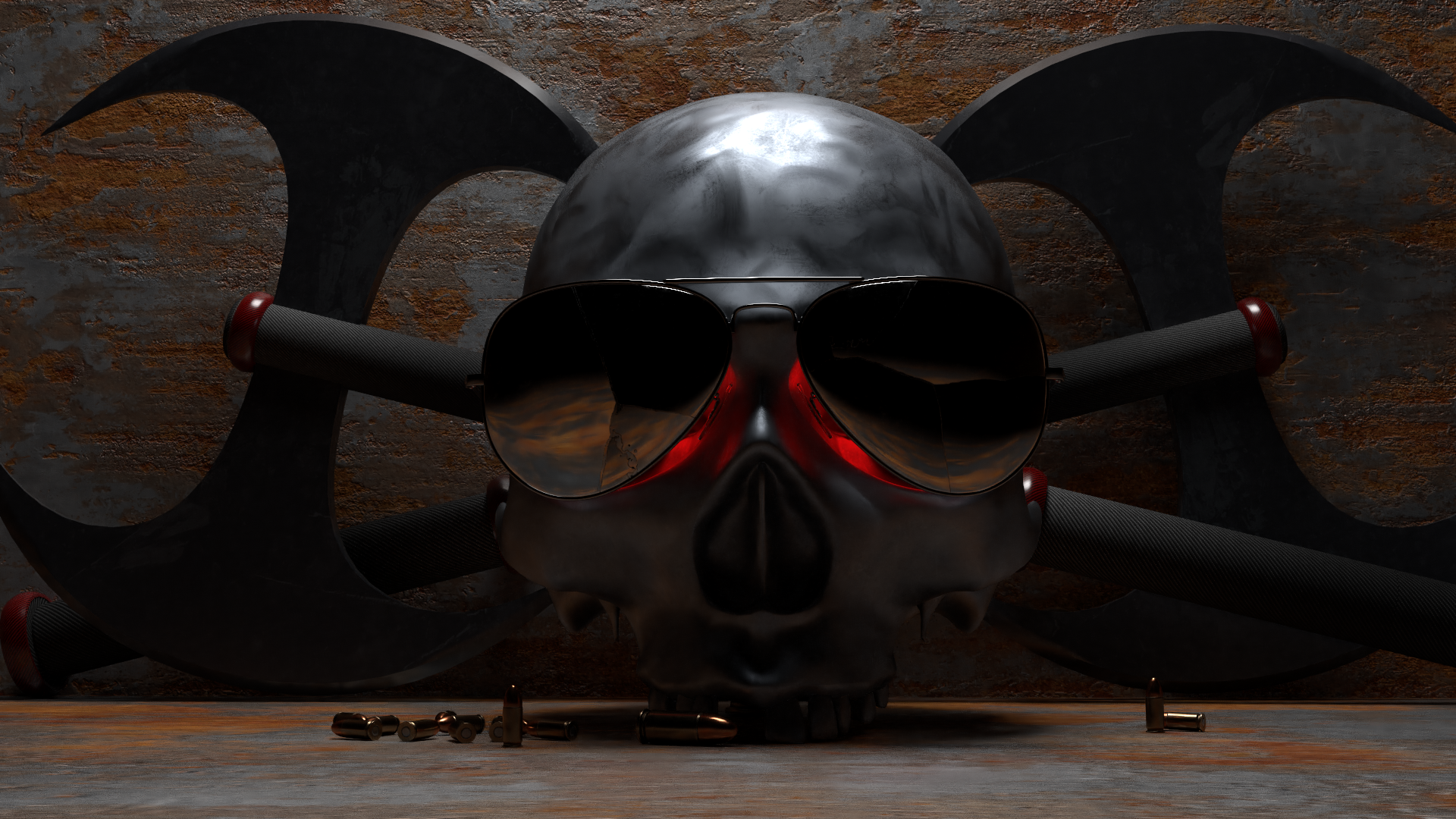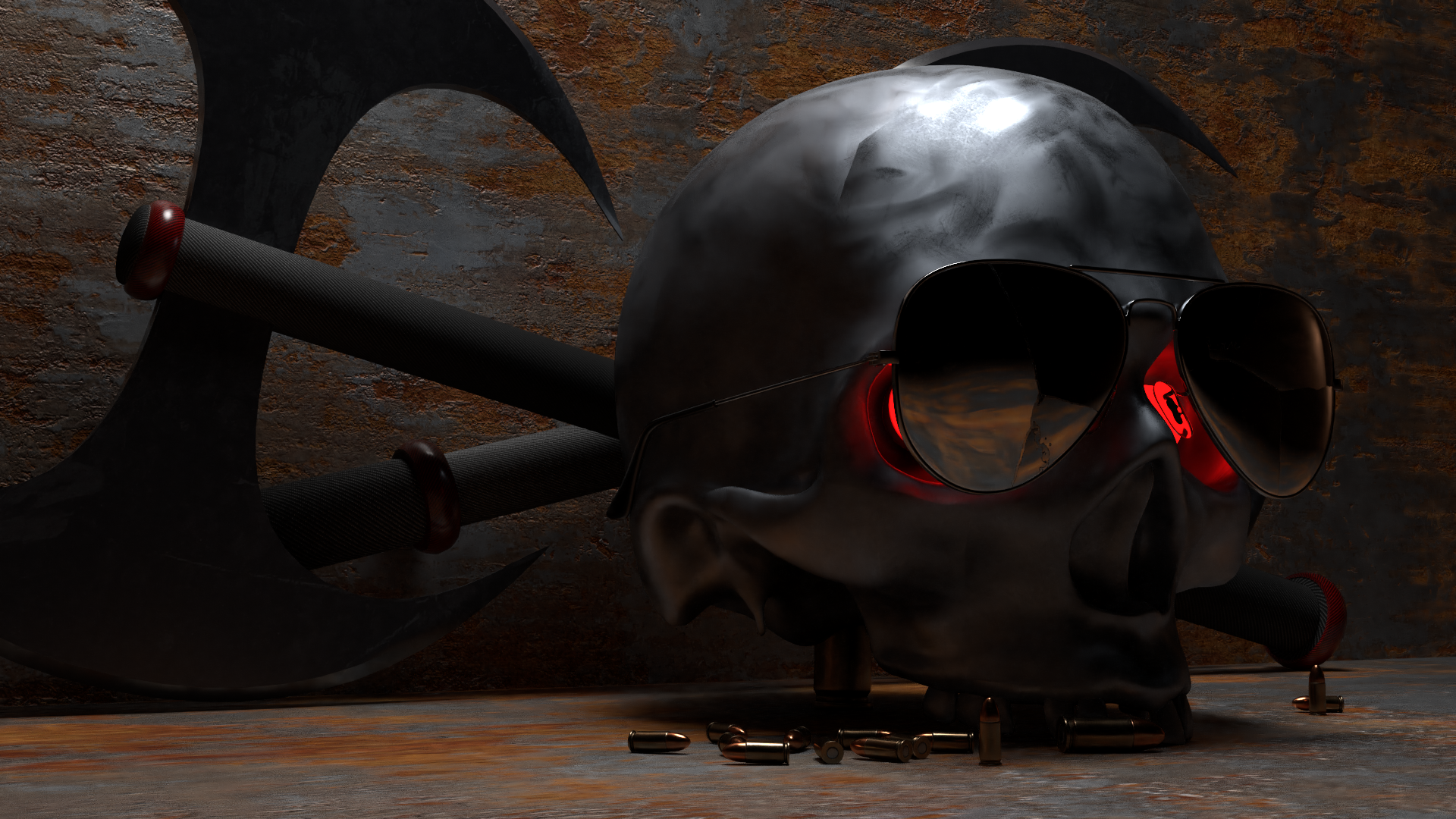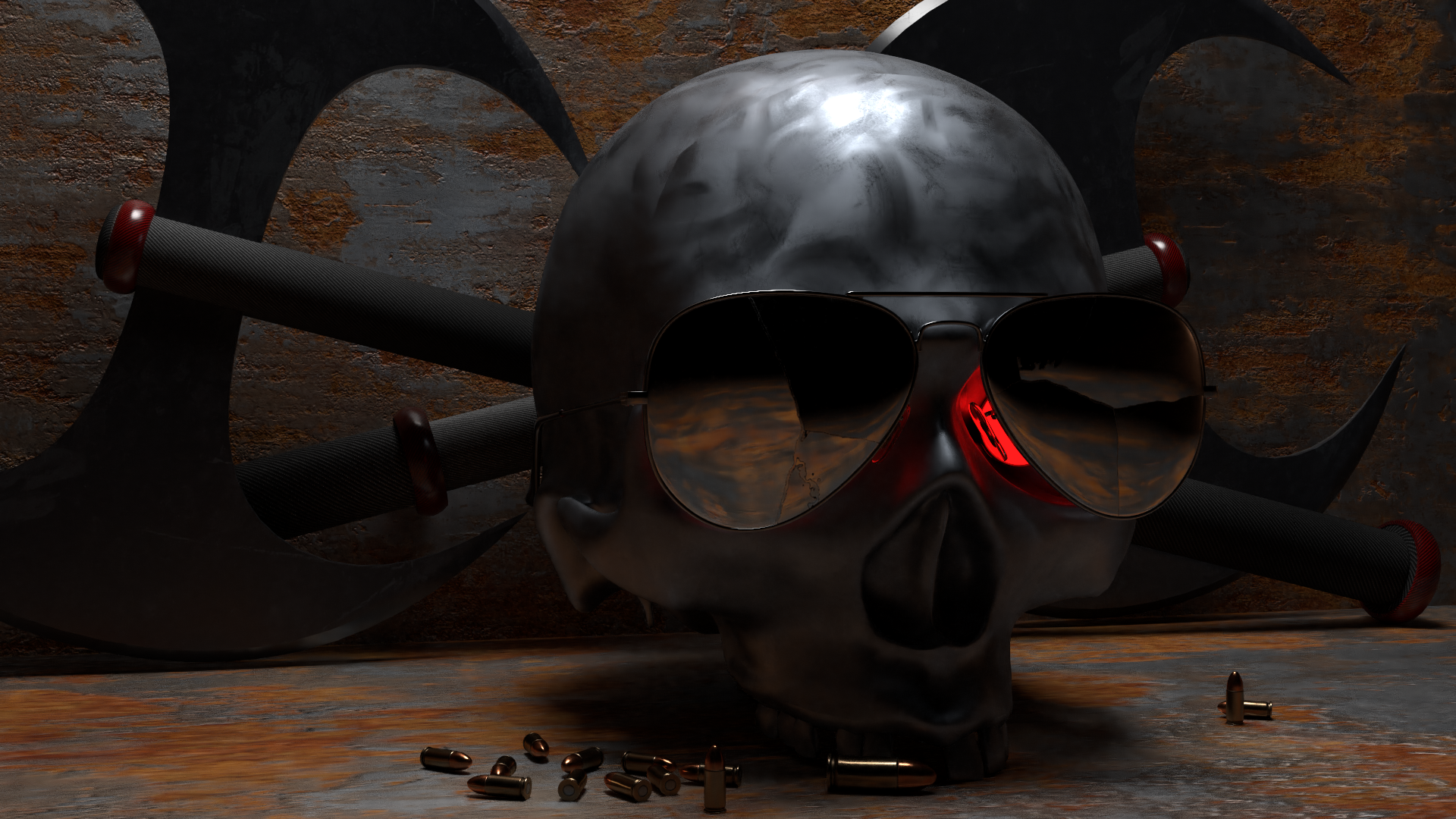 Now it's the part without sun glasses because the eyes are done !!!
A lot of work to be fine. 
I started using Substance B2M to create my textures because I could not find the ones that worked with the project. And so I realize my first texture for the eyes.
Then I relaunched the 3D renders just for yeus and check that everything was ok and now here are the 3D renderings in 1920 x 1080 and 254 dpi.
J'ai commencé à utiliser Substance B2M pour créer mes textures car je ne trouvais pas celles qui fonctionnaient avec le projet. Et j'ai donc réalisé ma première texture pour les yeux.
Ensuite j'ai relancé les rendus 3D juste pour les yeux et vérifier qui tout était ok et maintenant voilà les rendus 3D en 1920 x 1080 et 254 ppp.